​The Future Is Here - Reach For The Star's - Satellites Helping Save Planet Earth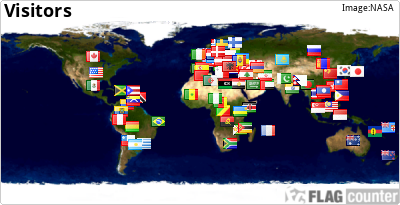 Florida 2017 Merritt Island Florida Handing Out Relief To Many
Photo of us setting up. - Food Supplies Came from State S.C.
Donations for Sandy Victims
By Adam Chick
November 4, 2012
Updated Nov 4, 2012 at 4:16 PM EDT
Vestal, NY (WBNG Binghamton) The New Hope Presbyterian Church is working with the surrounding community to get donations to those in need in Atlantic City and they need your help.
For Chris Hemmer there is no comparison between the devastation from the 2011 flood and what happened last week because of Hurricane Sandy.
WBNG E-News - Sign Up For Our Newsletter!
Hemmer is working closely with New Hope Presbyterian Church to get supplies there as soon as possible.
He thinks it's an opportunity for the people to band together. "The fuel supplies are not there. The generators are not there. The helps not there. It's a really bad time. And we just really need to come together," said Hemmer.
Teachers from Vestal donated $1,000 so the church could rent a truck and pay for fuel to deliver the supplies themselves. The same teachers that helped to fix the church when it flooded last year.
"For the Vestal teachers to step up, it was really cool when they helped us. They helped us here with the physical work when we needed it," said Pastor Ken Thompson.
Pastor Thompson wants to get the supplies out as soon as possible. However, that all depends on how fast they'll be able to get into Atlantic City.
"I hope that first trip comes this week," said Thompson. There looking for water, mops, or generators, anything that could help.
Storm Damage - Florida 2017


​ Yes 2017 is a year to remember - the photos below are of a place in Titusville Florida - it was the same all over - just this happens to be an area that we helped in. The women's non - profit and information will be on here soon enough. The point is Climate Change is wrecking the lives of many good people and the women in the photo came from England with a Dream - she lives near the hood and helps everyone she can. Her Info is below her photo. Photos below taken in the pouring rain
The USGS operates a 24/7 National Earthquake Information Center in Colorado that can be reached for more information at 303-273-8500.
Maxine Trainer is from the UK - has been here 16 years and a Citizen of the United States - she is full of piss and vinegar - very out spoken and full of life - she loves Art and The Children - she really could use some help - her place was hit hard her email is maxtrainer2000@yahoo.co.uk She is a 501(c)(3) Non-profit. Donations are tax deductable .
Just part of what our group does and Did.

The Website in the story below was shut down. We The People are regrouping.

Vestal, NY (WBNG Binghamton)

There a few things left in this world for free. But out in the morning sun on Choconut Creek, Chris Hemmer is spending his time and money helping flood mitigation in Vestal.

"You see the sadness, people that have lived next to me for 70 years," said Hemmer.

"I haven't been there that long, and to see them lose everything they worked for, things gotta change.

" Hemmer drops in most days to clear brush. He started out on his own, but has since gotten help from across the community. "To see people setting aside their differences politically," he said,

"To start digging and helping the community. That says a lot to me." Hemmer's received donated equipment from trailers to chainsaws. He's impressed Vestal Town Supervisor John Schaffer, although he admits Hemmer moves a little to quickly for the town. "Chris would like to have everything done yesterday, thank God," said Schaffer.

"But, unfortunately that doesn't happen in government. " One thing town officials say anyone can do to help prevent flood waters from rising is to keep creeks clean and free of debris. "They're not dumps, they're creeks," Schaffer said, "Haul your logs to the dump and your junk." Hemmer is hauling out everything he can grab. For him, failure is not an option. "The only way your gonna get ahead in life is hard work," Hemmer said, "And if you don't, you fail." Hard work, something Hemmer has plenty left in the tank. If you want to help Chris Hemmer, you can visit his website,